I don't know everything, but this is a tiny bit of what I know about everlastin' lovin':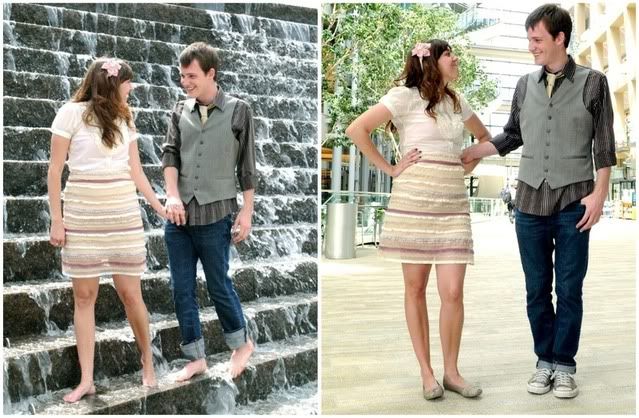 Make out.
Flirt. Flirt like you did when you first reeled your man in.
Mostly because it's fun, but also because it's a stress reliever when you're preoccupied with bills, babies, and what's on the menu for dinner.
If you like country music and your husband doesn't, still listen to country music.
Meaning, don't stop being yourself because you're married just because it's easy to adopt one another's habits until you become a complete hybrid of the people you used to be. Maybe that sounds harsh because everyone does this to some extent, but you fell in love because you liked each other, not because you wanted to be each other. That would be weird.
If your husband loves the Beatles and you like them, learn the songs you don't already know.
Don't stop wearing (or buying!) lingerie after your honeymoon.
Don't stop buying (or wearing!) lingerie after you bring a baby into the world.
Spend time together- even if it's just a minute!- to talk about your day once you are both home.
It amazes me how sometimes I'm too absorbed in what I'm doing to do more than say "Hi!" and give a distracted kiss when Mr. C. comes home... especially since other times I barrel into him with bear hugs.
And maybe most importantly... don't compare yourself to other couples.
It's too much of a headache and unhealthy to boot.
[Engagement photos taken by
her
.]