So, I'm not one to blog about Max's monthly achievements but...
We have the cutest child in the universe and this is what he's been up to lately:
Singing along to the radio.
Playing with his favorite toy, his ladybug maracas- mostly I think he likes them because I dance around with them. Then I give them to him and he flails around and laughs.
Playing with his toys that flash lights and sing songs. I can't even remember what it's like to have a normal song stuck in my head... instead I go around humming the songs his toys sing.
Sitting up and trying to pick himself up when he falls down.
Chewing on his spoons and trying to feed himself because he thinks he's a grown up.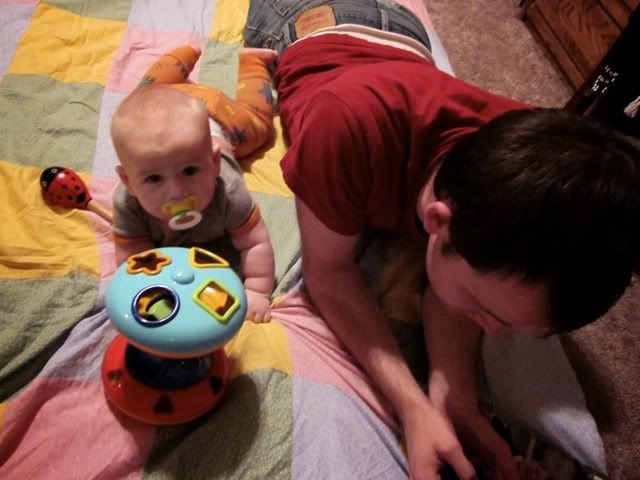 I can't believe he'll be six months old on New Years!
(Coolest half birthday ever, right?)