There's our five-month-old monster- sitting alone and playing with a toy meant for a twelve-month-old.
Some nights, after he falls asleep, I feel as if I'm going to wake up in an entirely different state and city where Max will be the oldest of three or four children, ready for his first day of kindergarten.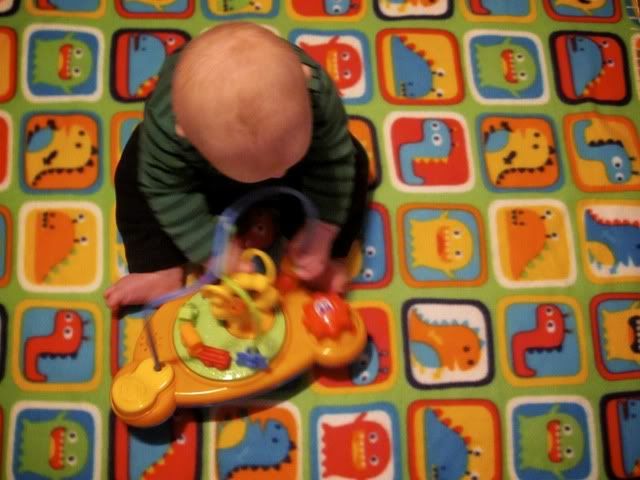 Then I wake up and realize that I have a whole lotta diapers to change and a whole lotta belongings to put out of reach before that ever happens.